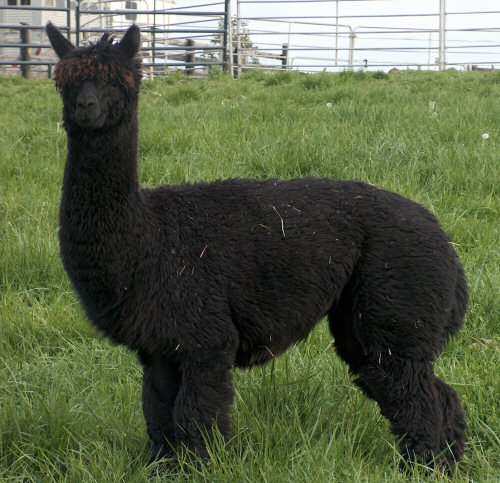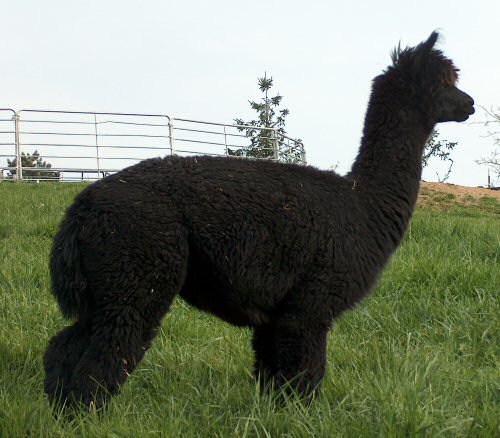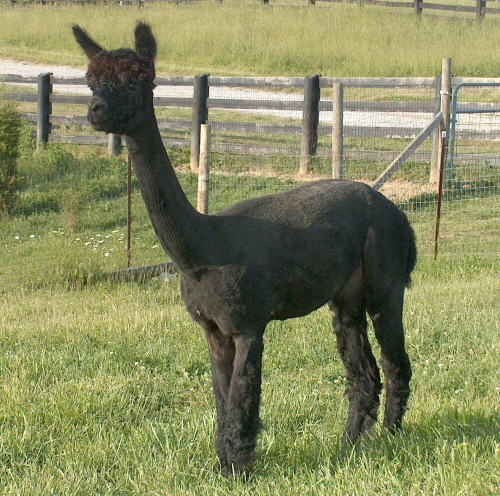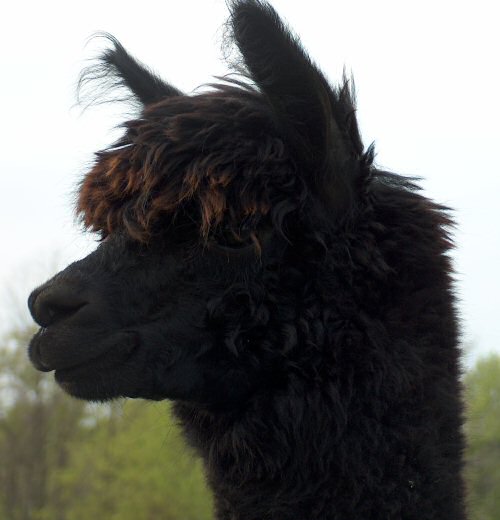 Name:

Black Tulip

Fleece Type:

Huacaya
Sire Name:
Cham Cham

Color:

True Black
Dam Name:
Tullipan

Sex:

Female

Birthdate:

4/26/06

Description:
Black Tulip is a true black Chilean with good conformation and excellent crimp. Like her dam, she has a very pretty head and coal black fleece. She has nice fleece coverage head to toe.

Black Tulip is a proven female and can be bred back to Snowmass Rembrant. This winning combination has already produced one of the nicest females on our farm currently. With the addition of Snowmass Rembrant's fineness, crimp and density, you should expect stunning offspring too.
Price:
$4,000
If you are considering one or more of our alpacas, please allow us
to put together a specially priced package deal customized
to suit your needs.
Feel free to contact Greg & Eve at Foxwood Farm Alpacas.